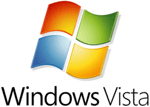 Microsoft announced Tuesday that it would ship Windows Speech Recognition in eight languages as part of Windows Vista, the first time its flagship operating system would include the technology. Vista users will be able to issue commands and dictate text in applications reports
BetaNews
.
The Redmond company also plans to integrate Speech Server 2007 into Office Communications Server 2007, canceling the individual product. However, Microsoft says it will continue to support current Speech Server 2004 customers until 2014.
Microsoft detailed the roadmap changes at the SpeechTEK 2006 conference in New York, where it demonstrated the new technologies, which the company says are vastly improved over previous generations. The idea is to reduce mouse and keyboard usage to boost productivity.
Windows Vista will guide users through a training process, in which the operating system optimizes speech recognition for their voice. The technology will support U.S. English, U.K. English, traditional Chinese, simplified Chinese, Japanese, German, French and Spanish languages upon release.
Office Communications Server 2007, which will serve as Microsoft's new unified communications hub when it ships next year, will provide speech APIs for developers who can create applications and build additional revenue streams using the functionality.