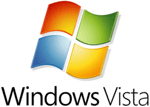 During a demo last week, it failed on several occasions, with the results inspiring laughter from Analysts and journalists reports InfoWord.
If its performance during a demonstration last week at Microsoft's annual Financial Analyst Meeting (FAM) is any indication, a voice-recognition feature in Windows Vista is not quite ready for prime time.
An interactive voice response (IVR) system in Vista that is supposed to allow a user to dictate text into a Microsoft Word document did not work as expected at the event last Thursday. It failed to correctly recognize what the Microsoft team member was saying on several occasions, the results inspiring laughter from the crowd of analysts and journalists attending the day-long meeting.
When the Microsoft employee told the software to type, "Dear mom," it typed "Dear aunt" instead. When he told the software to "fix aunt," it typed "let's set" instead, and then failed to respond to several prompts of "delete that" in an effort to fix the error. The software experienced several other glitches before the demonstration ended.
Rosoff said the feature is the result of new voice-recognition APIs (application programming interfaces) Microsoft is building into Vista that will allow users to dictate instead of type content into Office applications such as Word and PowerPoint.
Microsoft's public relations firm said Monday that the company would not comment on the failed demo.
IVR is just one of a host of enhancements that will be available in Windows Vista, which Microsoft executives said at FAM is still on track to be available to business customers in November, and consumers in January 2007. However, the company seemed to hint that Vista's release could slip again, as Kevin Johnson, co-president of Microsoft's Platforms & Services Division, said at the meeting that the OS will not ship until "it's ready," even if that means it does not meet the current targets for release.