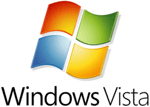 Microsoft's Vista developers can't catch a break these days. After years of warnings from security researchers that old code in Windows was creating security risks, the software giant decided to rewrite key parts of the operating system. The result? Last week, Symantec published a report suggesting that all of this new code will introduce new security problems reports InfoWord.
"The network stack in Windows Vista was rewritten from the ground up. In deciding to rewrite the stack, Microsoft has removed a large body of tried and tested code and replaced it," Symantec wrote, noting that it found vulnerabilities in the Windows Vista networking software.
"Despite the claims of Microsoft developers, the Windows Vista network stack as it exist today is less stable than the earlier Windows XP stack," said after examining a beta release of the software.
After years of being blamed for countless security problems, Microsoft may be in a no-win situation.
The fact that Symantec was able to discover flaws in a beta release should not raise eyebrows, Cooper said. "There's a reason products are put in to beta, and it isn't because people just want to see the default colors change," he said.
If customers do not ultimately see Vista as a more secure product than its predecessor, however, it will be a disaster for Microsoft -- on an epic scale. Over the past few years, the company has literally reinvented the way it produces software, instituting a new set of software development practices known as the Security Development Lifecycle. It has retrained developers, built a suite of automated security testing tools, and, most remarkably, invited scores of independent researchers to have unprecedented access to early versions of Vista.
"Vista is really the first release of the operating system to go through our Security Development Lifecycle from beginning to end," said Ben Fathi, corporate vice president of Microsoft's Security Technology Unit. "That's fundamentally a different way of looking at building security into the platform."
Microsoft has gone to great lengths to publicize its Security Development Lifecycle, which was used in the development of Windows XP Service Pack 2, and SQL Server 2005. Company executives say that the strict development guidelines used for XP Service Pack 2 played a big role in eliminating the widespread worm virus outbreaks that seemed so common just three years ago.
The emphasis on security is perhaps best illustrated by an event that Microsoft executives have declined to discuss in detail: the recent slip in Vista's ship date.
Last March, Microsoft grabbed headlines by announcing that Vista would not be available in time for the 2006 holiday shopping season, as expected. Microsoft never gave specific reasons for the miss, but it was a major setback for a product that had already been five years in the works. Microsoft immediately reorganized the Platforms & Services Division division responsible for the delay, putting a new executive, Steve Sinofsky, in charge of Windows development
Privately, several sources familiar with Vista's development say that security concerns over Vista's security caused the widely publicized slip in the product's ship date.