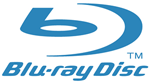 Just two months after seeing mention of Plextor's Blu-ray drive the well-known optical storage company officially announces the PX-B900A Blu-ray drive, reports Dailytech.
The PX-B900A will read and write to Blu-ray write-once and re-writable media in both 25GB and 50GB capacities which also means support for dual-layer media. The PX-B900A is also compatible with all formats of traditional DVDs and CDs.
The PX-B900A is a 2x drive for all Blu-ray media with a 9MB/sec transfer rate. Writing to DVDs the drive will operate at a maximum speed of 8x which is for single layer media and 4x for dial layer media. DVD?±R will be written to at a maximum of 8x while DVD+RW and DVD-RW media will see write speeds of 8x and 6x respectively. The PX-B900A will be able to write to CD-Rs at 24x and CD-RW at 16x. Read speeds for media will vary from what we are normally used to seeing in current DVDR drives with a 6x read speed for DVDs and a 32x read speed for CDs. Not very impressive but this is a first release.