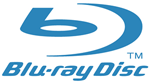 The European Commission said Thursday it was looking into the licensing procedures of next-generation DVD formats HD DVD and Blu-ray. While not accusing either side of any wrongdoing at this juncture, the regulatory agency wants to make sure no competition laws are being violated as a result reports BetaNews.
A spokesperson for the EC confirmed that an inquiry was underway, but refused to provide further information. Additionally, it declined to say whether the letters of inquiry were sent to just the consortiums or the individual hardware manufacturers themselves.
At issue is how the groups license out their products to manufacturers to produce the hardware necessary to play the discs, as well as policies regarding those who wish to produce the new discs. After the EU Commission receives the information, is it expected to decide whether a broader investigation is necessary.
Sony said it was cooperating with regulators, and downplayed the news. "There are no indications of any complaint, nor of any antitrust concerns on the part of the Commission or anyone else," it said in a statement. Toshiba, the primary backer of HD DVD, had not commented publicly on the situation.
Both formats have already been launched in the United States, but HD DVD is not expected in Europe until the end of the year with Blu-ray following sometime in 2007.