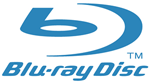 Sony has released its BWU-100A Blu-ray disc drive for computer systems. The BWU-100A is a standard 5.25" PATA disc drive with playback and recording support for Blu-ray discs reports Dailytech.
Playback of Blu-ray movies will be supported with the BWU-100A, however, an HDCP compliant graphics card and display is required to playback protected AACS content. A high definition display is also required to experience the full 1080 lines of high definition goodness.
The BWU-100A is a multi-format disc drive that supports recording to Blu-ray, DVD-R, DVD+R and CD-R/RW discs. Blu-ray discs up to 50GB are supported with the BWU-100A. Sony claims a 50GB Blu-ray disc can accommodate approximately 4 hours of 1080i video. Recording speeds of up to 2x are supported with Blu-ray media which is typical for a first generation drive. DVD recording is limited to a maximum of 8x with DVD+R and DVD-R media while CD recording is limited to a maximum speed of 24x.
Pricing for the BWU-100A will be around $749 which is a little less than the recently announced BenQ BW1000, LG GBW-H10N and Pioneer BDR-101A. Sony BWU-100A Blu-ray recorders will be available starting late July to make use of the previously announced TDK Blu-ray media.