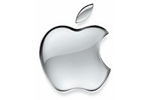 Digitimes.com reports that Apple is laying the groundwork in the supply chain to launch three new iPhones in 2020 featuring OLED displays.
The current flagship lineup offers OLED screens on iPhone XS and iPhone XS Max but the iPhone XR uses a lower-resolution LCD panel.
This pattern is set to continue for the 2019 generation but Apple will shake things up next year. The three 2020 iPhones will reportedly come in new screen sizes: 5.42-inch, 6.06-inch and 6.67-inch.
The Wall Street Journal had previously reported that Apple will switch to using OLED displays exclusively for its phone models from next year.
The different sizes quoted in the report suggest major design changes for the phones. 6.67-inches would make for the largest iPhone ever, at least in terms of screen size.