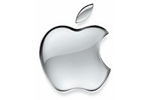 Among all the talk of 5G, and alongside all the efforts to cut bezels as much as possible, a more gimmicky trend emerged in the mobile world last year too - reverse wireless charging. Huawei's Mate 20 Pro had it, the new P30 Pro has it as well, Samsung hopped on the bandwagon with the S10, and now it looks like Apple bought a ticket on the train too.
According to a new report from famed Apple analyst Ming-Chi Kuo, sent out to investors today, the company is going to include the tech in its upcoming 2019 iPhones, due to be unveiled this fall.
With this feature, the new iPhones will be able to wirelessly charge other iPhones or the new AirPods with Wireless Charging Case, as well as any other Qi compatible device. Obviously the less gimmicky use case for this involves the new AirPods, as we assume it will be slow to charge other phones, not to mention that you probably wouldn't want to deplete the battery of the iPhone that does the charging so rapidly.
Kuo says Compeq will supply the battery boards and STMicro will supply Apple with the two-way wireless charging controller. For this to work, the battery capacity and the battery boards for the 2019 iPhones are expected to increase in size. The iPhone XS Max successor could have a 10 to 15% bigger battery, while the iPhone XS successor's could grow by 20 to 25%. As for the iPhone XR successor, that should only see a gain of 0 to 5%.