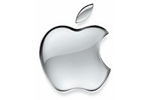 Reports about issues with Apple's third-generation butterfly keyboard on newer MacBook models have been more than just few and far between. The company hasn't really acknowledged that there is a problem to be fixed until today, following a scathing column in the Wall Street Journal. Apple has now apologized for the issues.
Apple switched over to the butterfly-switch design for keyboards back in 2015 with the 12 inch MacBook. The dependability of these redesigned keyboards has been called into question more than once. There have been countless user complaints about issues with the new keyboard design.
Apple didn't acknowledge the matter but it did make a change by adding a rubber membrane to the third-generation butterfly keyboard. It was said to keep dust and other particles out but it made the keys completely unusable on prior models.
The company launched an extended repairs program for all generations of the butterfly design keyboard before this fix was rolled out. The WSJ's Joanna Stern drove the point home by writing the column without the letters E and R just to highlight how annoying this problem has become.
A spokesperson for the company told her that "We are aware that a small number of users are having issues with their third-generation butterfly keyboard and for that we are sorry," while adding that "The vast majority of Mac notebook customers are having a positive experience with the new keyboard." Whether or not Apple makes any significant design changes going forward to get rid of this problem once and for all remains to be seen.