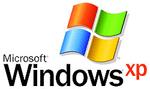 While all eyes are on the adoption of Windows 10 and the current market share of the soon-to-be-retired Windows 7, Microsoft is still keeping an eye on Windows XP.
And there's a good reason for this: this operating system was launched in 2001, retired in 2014, and yet, it's still surprisingly widely-used these days.
However, as we can see in a new batch of statistics provided by NetMarketShare, Windows XP is finally going dark, after a year 2018 that was full of ups and downs.
One year ago, Windows XP was running on no less than 4.59 percent of the desktop computers across the world, which for an operating system retired four years before, that's quite an achievement.
And what's worse is that its market share then improved to reach 5.04 percent in May for a reason that's very hard to be explained. Fortunately for the entire industry, Windows XP then embraced a descending trend to collapse to 3.19 percent in September the same year, but only to increase once again and to eventually reach 4.54 percent in December.
Since then, however, Windows XP has constantly declined, and in March 2019 it reached its lowest market share since the 2014 retirement. The OS now runs on just 2.29 percent of the PCs across the world, and there's a high chance it would continue its drop in the coming months.
In case you're wondering why stepping away from Windows XP is so important, it all comes down to the lack of security updates and software support on this platform. Not only that Microsoft no longer patches vulnerabilities in the operating system, but third-party app support is also missing, so most of the programs running on it are already outdated.
Unfortunately for Microsoft, while the Windows XP struggle is close to coming to an end, another one is just around the corner. Windows 7 will be retired in January 2020, and by the looks of things, it's likely to become the second Windows XP.